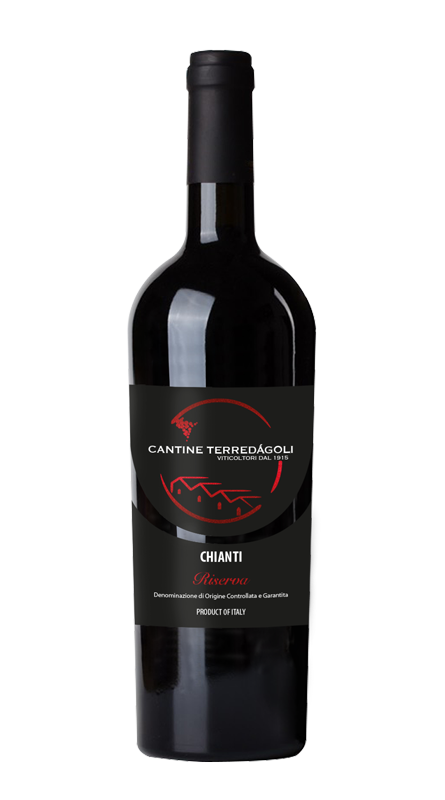 NAME: Chianti Riserva DOCG
VARIETY/GRAPE: Sangiovese (at least 70%) and other complimentary red wines
HARVEST: last week of September
ALCOHOL: 13.5%
VINIFICATION AND REFINEMENT:
The period of maceration with the grape skins is circa 15 – 20 days with focused interventions on pressing the wines for the extraction of nobile and elegant tannins. The wine ferments in stainless steel vessels at a controlled temperature of 25oC this way the floreal and fruity notes of each variety are expressed.
At the end of the fermentation process, the wine refines in cement vessels for at least 2 years is then placed in oak barrels and finally matures in bottles for a further year.
STYLE:
With an intense colour of ruby red and garnet reflections this robust wine hits the olfactory senses with fragrances of mature black fruits such as prune and cherry as well as spices.
It is full-bodied, velvety, round and elegant with soft tannins that cover the palate for a prolongued finale.
Serving Temperature: 18oC
COUPLING:
Wild game is the perfect marriage for this wine but matured cheeses and full-flavoured pasta dishes also couple brilliantly.